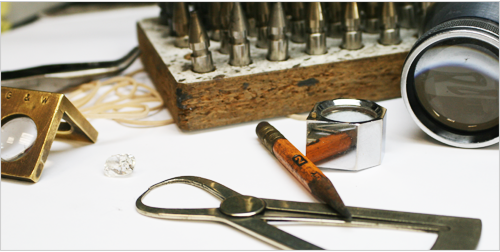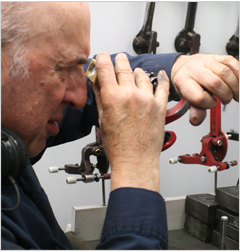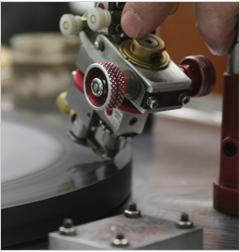 About Us
Jack Reiss LLC has demonstrated for three generations this country's best qualities as a leading U.S. manufacturer and dealer of fine cut diamonds. Our company signifies the highest elements of quality
craftsmanship available through our state-of-the-art manufacturing facilities in the United States. Today, Jack Reiss enjoys a sterling worldwide reputation for delivering the finest quality cut diamonds in the industry.

Every diamond we offer, regardless of shape or size: rounds, ideal cuts, fancies, squares and rectangulars, from .50 to 10 carats and larger, is thoroughly evaluated prior to cutting. This ensures that each diamond receives the most appropriate cut. Additionally, the vast majority of our diamonds are certified either by GIA or AGS laboratories to ensure total satisfaction.

Whether you need a single diamond or to coordinate a complete program, our genuine American manufacturing know how and cost efficiencies guarantee that you are getting the most competitive prices in the marketplace. along with our competitive prices, in most cases our diamonds are available
overnight.

Experience the promise of uncompromising value and service - Jack Reiss LLC
Jack Reiss demonstrates and annually reviews its commitment
Through our membership in the Responsible Jewellery Council, (https://www.responsiblejewellery.com), Jack Reiss demonstrates and annually reviews its commitment to advance responsible, ethical, social and environmental practices in a transparent and and accountable manner throughout the diamond supply chain from mine to retail.
Jack Reiss is commits to:
Support the mission of the Responsible Jewellery Council
Continuously improve the process for performance with higher standards for responsible business practices.
Endorse the principles and Code of Practices of the Council and implement them in our operations.
Comply with the Antitrust Policy and Rules adopted by the Council.
Comply with the Rules adopted by the Council for the use of its logo and intellectual property.

For more information and updates click here